If you would like an excuse for not doing a basic oil change on a late model Ram Turbo Diesel Cummins, we've got it:

"You can't easily reach the oil filter."

Yep, the oil filter is more-than-difficult to access. Ram/Cummins engineers noted the problem and have given you an access opening in the passenger-side, plastic wheel well area. Great idea, but only someone with hands the size of a 10-year old can reach into the filter area. The solution is to cut the plastic wheel well and make the opening larger.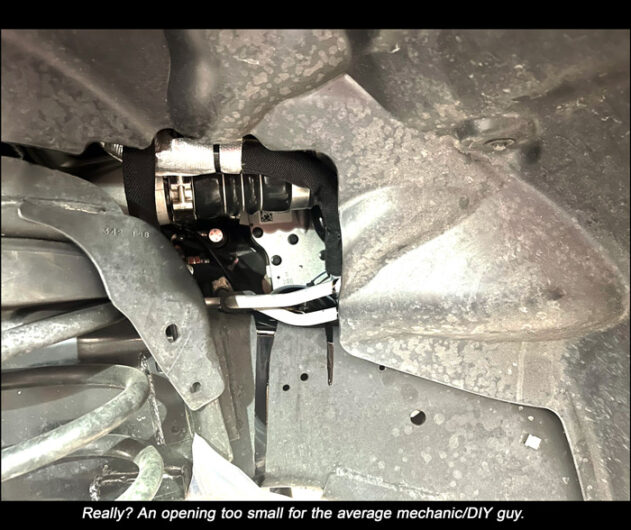 With the opening cut-to-size, don't forget this BAG IT! tip: Put a zip-loc bag around
the oil filter just before the final turn to unthread the filter from the oil tube.
Next, install your new filter. Finding the oil tube and threading the new filter onto the tube requires finesse and a bit of luck!
After this was posted to the Turbo Diesel Register's home page post, a TDR member (Smittyd174) added a comment to the post
that reminded us of a tool made for oil filter removal. It "caps off" the filter so it won't leak.
Available from Geno's Garage – in Tools section – part number LC57180
SUBSCRIBE HERE: https://www.tdr-online.com/