QUESTION: What is wrong in this photograph?
ANSWER: The installation dude moved the oil valve to the "open" position. He failed to close the valve.
The result, 3 gallons of lube oil (synthetic at $33/gallon) to be cleaned up.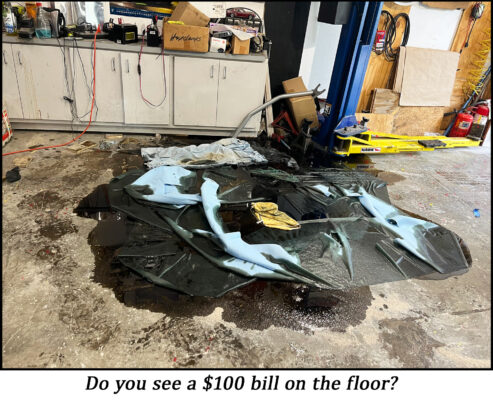 SOLUTION: A six-pack of beer and two 25-pound bags of kitty litter.
This is the 42nd installment of
"Learn from our Mistakes."
We hope we have informed and entertained you.
Join the Turbo Diesel Register and be a part of a community of like-minded, that is, diesel-minded Ram Turbo Diesel owners and enthusiasts.
Annual membership costs $35 per year, for which you'll receive 4 issues of our quarterly print magazine, a copy of the TDR annual wall calendar, access to the TDR Online Forums and access to numerous online technical publications exclusive to TDR members.
Visit us today and Get Your Magazines and Ram Diesel Tech Knowledge Coming.